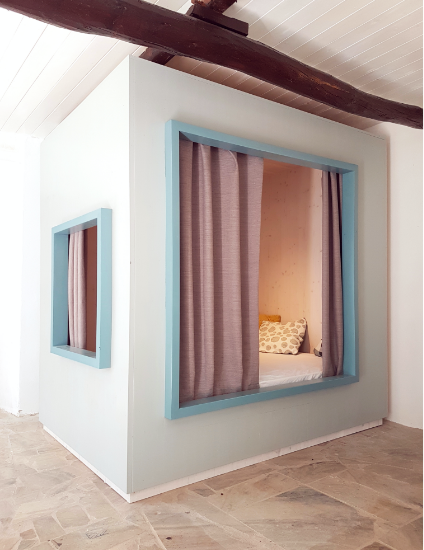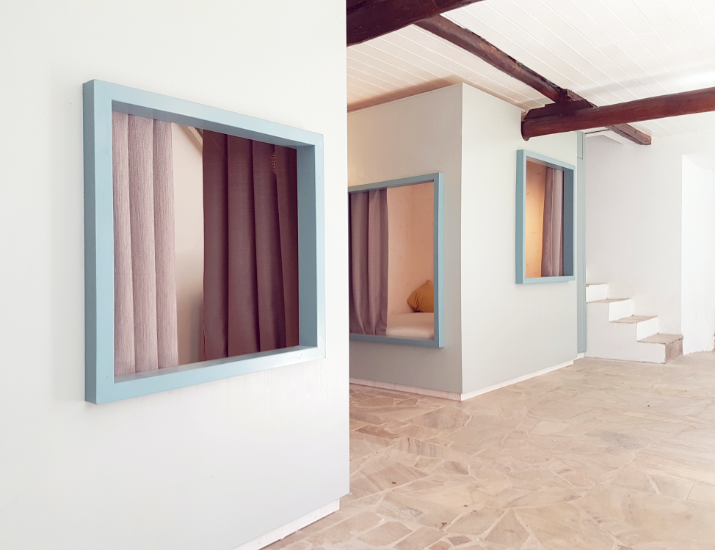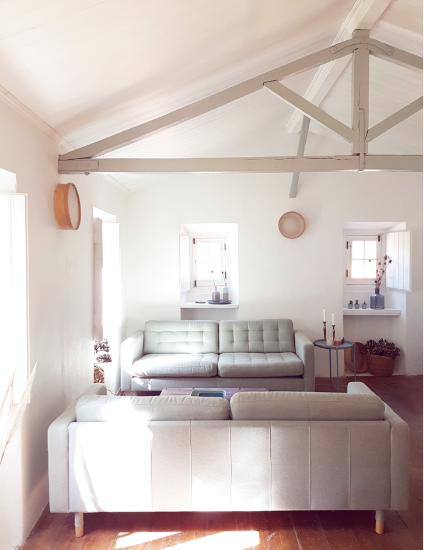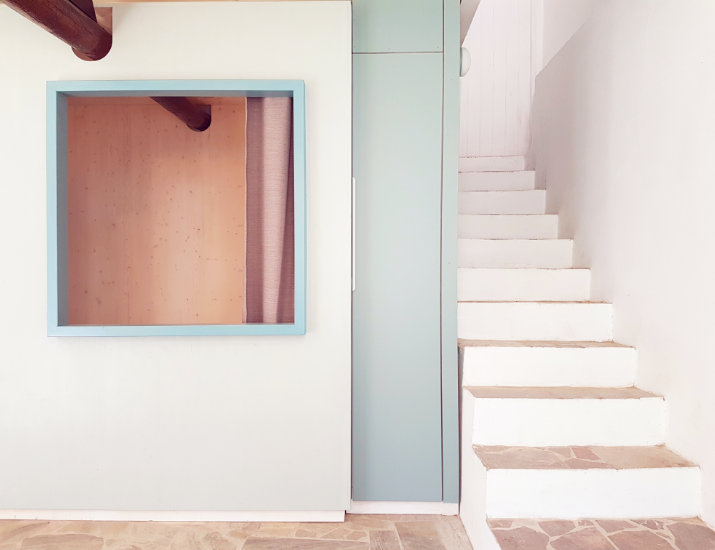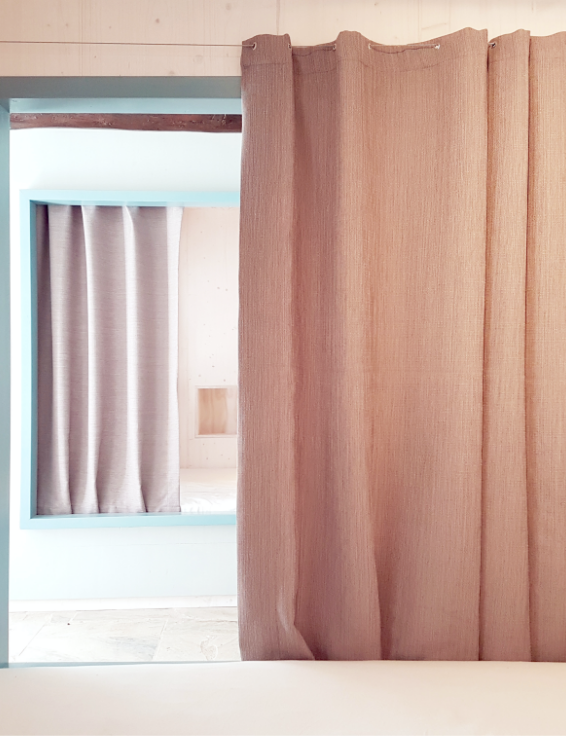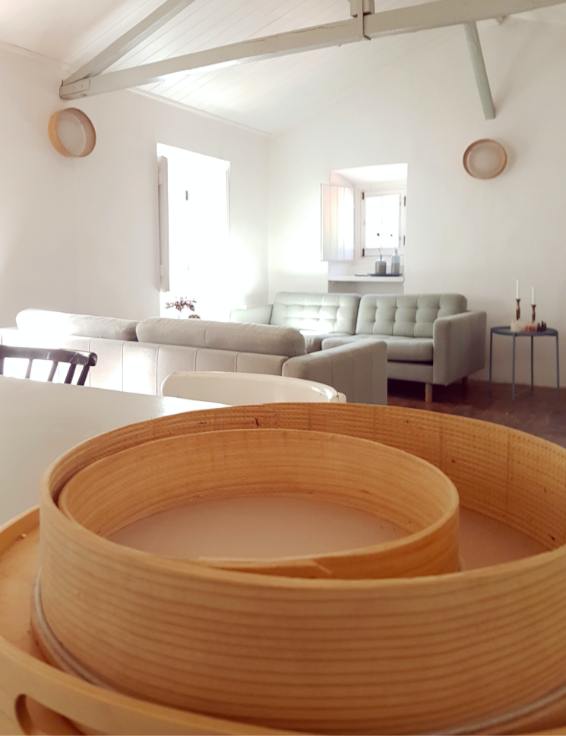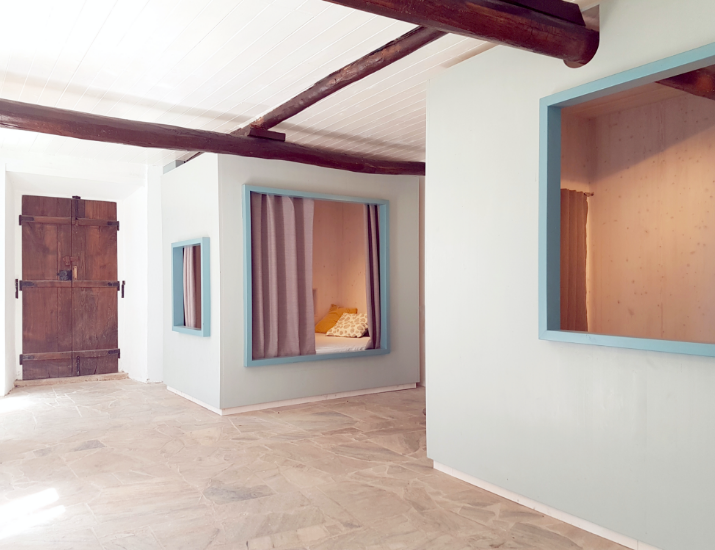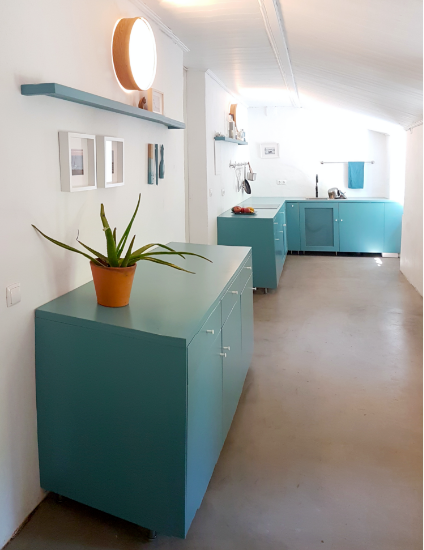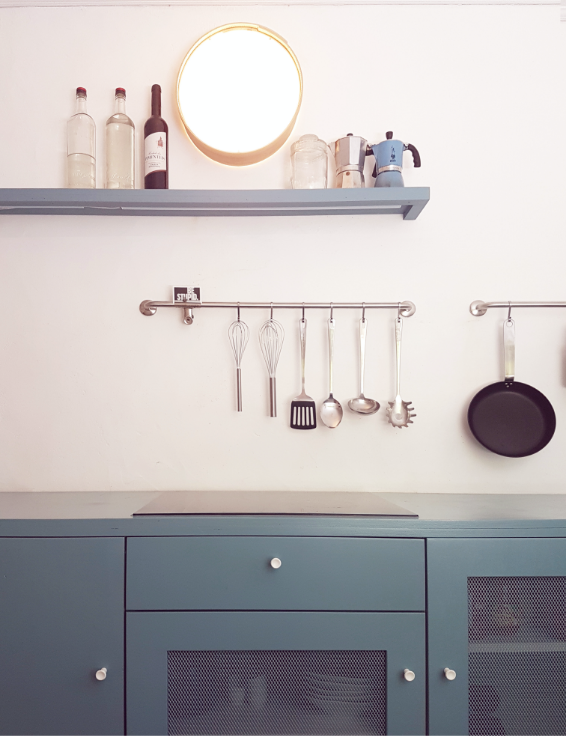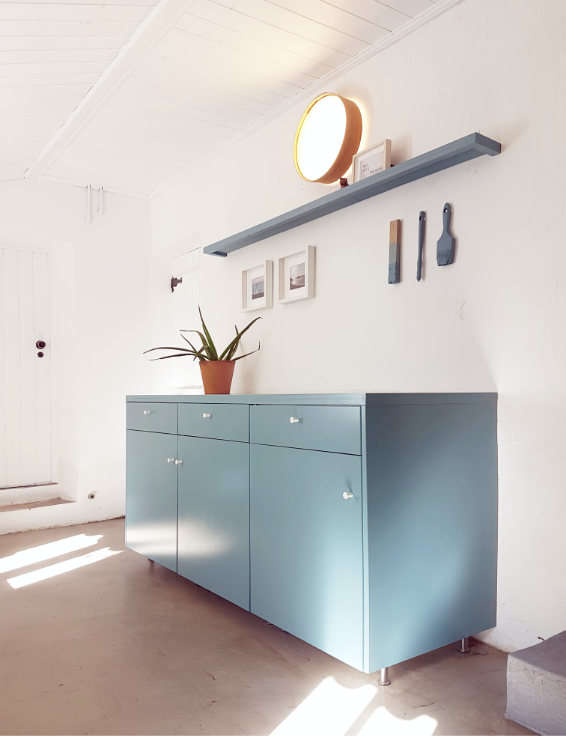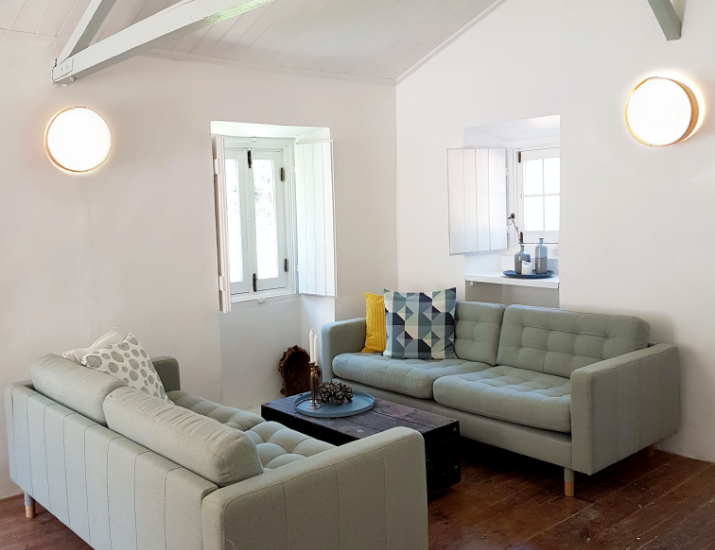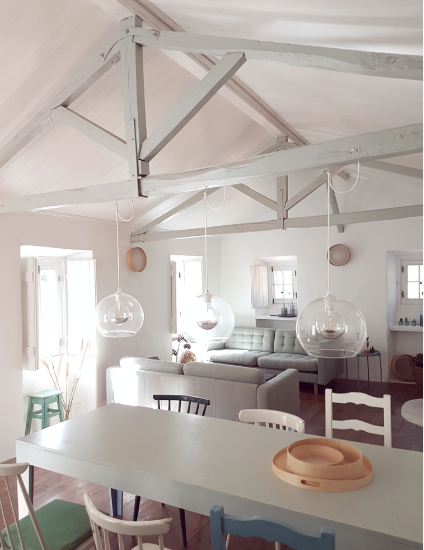 Caravela
Casa Caravela, interior concept and furniture design
Within the Algarve region, this building is a traditional rammed earth construction known as Taipa .
In order to serve its purpose as a holliday house the building was enlarged with secondary works in the
90´s. The house stands on a slope and is entered from the upper floor, from here you can get to the kitchen and the adjoining living and dining area. The bedrooms are on the ground floor and face the garden. The central room on the ground floor functions as a walk-through room, here you will find two more beds for children and guests.
The beds are housed in sleeping boxes to create a private and cosy retreat.
The inside of the building was completely renovated, the old building construction should remain visible and was supplemented with modern elements.